Discover the Ultimate Winter Texan Destination at Great Escapes
When the northern chill starts to bite, the allure of a southern retreat becomes irresistible. For those RVers seeking the premier Winter Texan destination, Great Escapes RV Resorts Bryan College Station stands out as the top choice. And here's why:
Your Winter Texan Destination Awaits at Great Escapes RV Resorts Bryan College Station
Seasonal Bliss on a Budget
From November 27th to April 1st, for just $1800, you can embrace the warmth of our Winter Texan destination. This offer not only provides a comfortable base but also ensures access to all the resort's amenities, events, and nearby attractions.
Comprehensive Site Offerings
Our Seasonal RV Sites are tailored for the discerning camper. They come equipped with 30/50-Amp Electric, water, and sewer hookups, picnic tables for alfresco dining, and fire rings for those crisp evenings.
Dive into Activities and Conveniences
Engage in resort activities like pickleball, shuffleboard, corn hole, or indoor games such as pool and foosball. And for added convenience, we offer a modern laundromat, a well-stocked camp store, and a propane refilling station.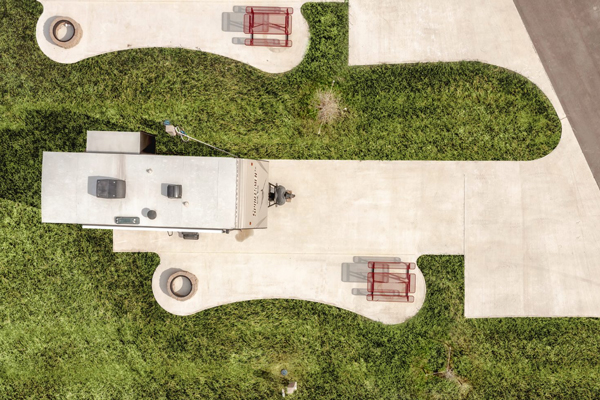 Pets Welcome
Our spacious dog park ensures your furry companions have their share of fun, mingling with other pets in a safe environment.
Themed Celebrations to Mark Your Calendar
Beyond the festive highlights of Christmas and New Year's, our calendar boasts a myriad of themed weekends, adding a sprinkle of excitement throughout your stay.
Community at Its Best
The heart of our Winter Texan destination is the community. The shared moments, group activities, and the bond among Winter Texans make every day a celebration.
Explore Nearby Attractions
Positioned perfectly, our resort offers easy access to local gems of Bryan and College Station. From the esteemed Texas A&M Campus to the George H. W. Bush Presidential Library and unique experiences like the Aggieland Wild Animal Safari, there's always something to explore.
Great Escapes RV Resorts Bryan College Station is more than just a place to stay; it's the Winter Texan destination where memories are made. Before you set out, take a virtual tour through our park map to get a feel of what awaits.
Ready for the Ultimate Winter Texan Experience?
Contact Us and Secure Your Spot in the Sun